Saturday June 11 Show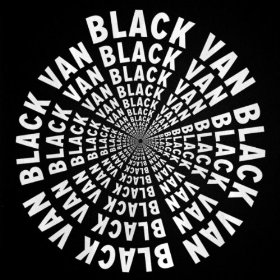 Germany's Black Van and Brooklyn's Holy Ghost together on one track make for a great treat tonight. Also Kavinsky, Zero7, Niva, Gaygns, Washed Out and much, much more.
Black Van – Moments of Excellence feat Holy Ghost
Holy Ghost – Wait & See (Flight Facilities Remix)
Under Pressure – Wanna Talk – Ministry of Sound La Nuit Vol 3
Kavinsky – Nightcall (Breakbot Remix)
Thievery – The Hong Kong Triad – Mirror Conspiracy
Cosmonaut Grechko – Coloreye – Alaska 2100
Starfucker – Rawnald Gregory Erickson the Second
Zero 7 – Swing – Yeah Ghost
Royksopp – Happy Up Here (Holy Fuck Re-Interpretation)
Coma – Fameless_- Waves Raves 9
Shit Robot – Losing my Patience – From the Cradle to the Rave
Keep Shelly in Athens – Running Out of You (Memory Tapes Remix)
PBJ – Second Chance (RAC Remix)
Niva – Ghost in my Head – Love SIC Disco
Gayngs – The Gaudy Side of Town – Relayted
Kraak & Smaak – Never Too Late – Electric Hustle
Washed Out-Eyes Be Closed
Pretty Lights – Short Cut Detour – Passing By Behind Your Eyes
Bassnectar – Replenish – Mesmerizing the Ultra
Bent – Breakfast At 80,000 Ft – Intercept!