Friday Sept 21 Show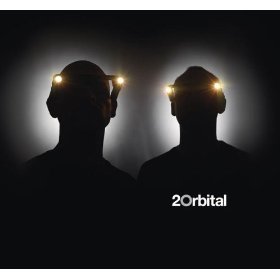 Great Orbital show last week even with the intermission! Lots of ticket winners at the show. Music from the new Presets release, new The XX, Jody Wisternoff of Way out West fame and tons more stuff.
Teed – Garden – Trouble
The Presets – It's Cool – Pacifica
The XX – Angels (Shiny Objects Rework)
Lady (Hemmingway's Beach Bossa Mix)
Washed Out – Call it Off – Amor Fati
Orbital – Halcyon And On
Memory Tapes – wait in the dark (Jensen Sportag Mix)
Hess Is More – Going Looking for the End of the World – Creation Keeps the Devil
Night plane – Angels of the sun
Jody Wisternoff – Just One More (Martin Roth Remix)
Crystal Fighters – At Home (Disclosure Remix)
Niki & The Dove – Mother Protect (Goldroom Remix)
Chromatics – I Want Your Love – Night Drive
Orbital – way Out – Middle of Nowhere
Bonobo – The Plug (Quantic Mix) – One Offs…Remixes & B Sides
Taken By Trees – I Want You – Other Worlds
Small Pyramids – The Music – Glascow Underground Comp.