Friday Oct 29 Show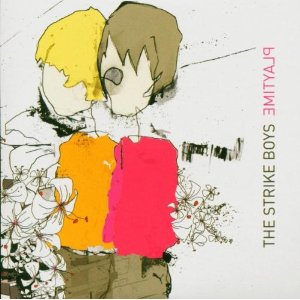 Busy weekend for us. We did the music for a friend's wedding at the Crown Ballroom last night (awesome venue!) and tonight we'll be at Naked Winery in Hood River for their annual Halloween party. Oh yeah, and two radio shows as well! Music from Blackbird Blackbird, Trentemoller, Tanlines, Faithless and more. Have a safe Halloween.
Set 1
Solid Gold – Matter of Time (Tanlines Remix)
Groove Armada – Just for Tonight – Black Light
Tanlines – Real Life (Memory Tapes Remix)
Faithless – North Star – The Dance
Yeasayer – Sunrise – All Hours Cymbals
Charlotte Gainsbourg – 5:55 – Black Ghosts Remix
Set 2
William Fitzsimmons – So This Is Goodbye (Pink Ganter mix)
Strike Boys – Outerspace (With Cyrena Dunbar) Playtime
Alpinestars – Burning Up – White Noise
Tom Tom Club – Genius of Love (Money Mark mix)
Cicada – Talking – Roulette
Set 3
Zeb – Rude Boy Style – The Sound Of Rhythm And Culture
Washed Out – Belong – Kitsune Maison 9
Chromeo – J'ai Claque La Porte – Business Casual
Air France – Gothenburg Belongs to Me – Love Affair In 3 Parts
Trentemoller – Even Though You're with Another Girl – Into the Great Wide Yonder
Wax Tailor – Walk the Line – Alpine Grooves
Set 4
Motorcycle – As the Rush comes (Gabriel/Dresden mix)
Underworld – Moon in Water – Barking
Blackbird Blackbird – Starlight – Modern Disbelief EP
Thievery Corporation – La Femme Parallel – Radio Retaliation
Booka Shade – This Is Not Time – More!