Friday Nov 11 Show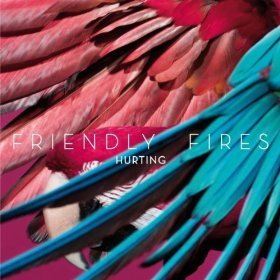 One of the cooler tracks from the latest Friendly Fires release getting the remix treatment from Tensnake. Check out the video for the original song too. Also another RAC remix (They put on a great show opening for Holy Ghost last week at Holocene). Music from The Rapture, Booka Shade, Sola Rosa and lots more.
Client – Radio (Cicada remix)
Katie Herzog – Free My Mind (RAC Remix)
Carmen Rizzo – Returning To Silence – The Space Left Behind
Friendly Fires – Hurting (Tensnake Remix).
Starfucker – Born – Reptilians
The Rapture – Come Back to Me – In the Grace of Your Love
Booka Shade – Regenerate – More!
Morcheeba – The Sea – Big Calm
Zeb – Dunes – Zeb Step
Cubenx – Adrift at Sea – On Your Own Again
AM & Shawn Lee – Winter Sun – Celestial Electric
Alex Cortez – Déjà vu – Mesmerising
Cicada – Tears – Roulette
Sola Rosa – Del Ray – Get It Together
Stereo MC's – Sunny Day – Emperors Nightingale
Belleruche – Clockwatching
DJ Shadow – Scale it Back – The Less You Know, The Better
Ganga – Uran – More Light Please
Natalia Clavier – Simple – Nectar