Friday June 3 Show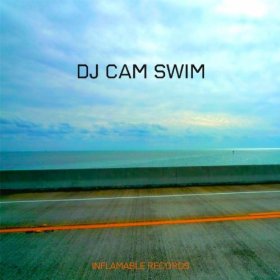 Starting the night off with a great Pony Pony Run Run remix. Also brand new music from France's DJ Cam and music from Lykke Li, Gang Gang Dance, Das Pop, Thievery Corporation and much more. New Thievery album "Culture of Fear" will be released on June 28th. Stay tuned for some previews in the coming weeks.
Pony Pony Run Run – Hey You – Copacabana Club Remix
Lykke Li – Jerome – Wounded Rhymes
Pacific – Unspoken – Narcissus
DJ Cam – Swim Feat. Chris James (from Stateless)
Graffiti 6 – Stare Into the Sun
Second Sky – Sundowner – The Art of Influence
Gang Gang Dance – Romance Layers – Eye Contact
Deep Dish – My Only Sin – Junk Science
Gardens & Villa – Black Hills – Cool Summer Records Limited Edition
Class Actress – Terminally Chill (Neon Indian Cover)
Yeah Yeah Yeahs – Maps (Cosmonaut Grechko version)
Das Pop – The Game (Villa Remix)
The Radio Dept – Never Follow Suit – Clinging to a Scheme
Architecture in Helsinki – Contact High (Javelin Remix)
Aeroplane – Superstar – We Can't Fly
Teen Daze – The Bluest Water I'd Ever Seen – All Of Us, Together
Thievery Corp – Beautiful Drug – Radio Retaliation
Teen Daze – A Silent Planet
This is Head – 0007 – A remix by Korallreven – De Trop
Second Sky – Dragonfly – Art of Influence
Steve Mason – Boys Outside (Keep Shelly in Athens mix)
Isabel Antena – Nothing to Lose – Thievery mix.